RATES
Our rates are designed with your budget in mind.


ON LOCATION FOR FILM

3 Hour minimum

$1/mile from
Monmouth, ME

Standard boom, mic,
and recorder setup

IN-HOUSE RECORDING

Recorded straight to
Pro Tools

Pitch correction

Mixing

Mastering

ONLINE MASTERING

$30 for 1 song

$25/song, 2-5 songs

$20/song, 6-9 songs

$15/song, 10 or more
songs

POST-PRODUCTION

Editing, Foley, SFX

Dialog enhancement

Surround sound

Broadcast loudness
standards
RECORDING
We offer on location audio recording for film and video, as well in-house recording for ADR and music.

ON LOCATION AUDIO
FOR FILM & VIDEO
Using Sennheiser microphones, we will come to your location to
record your audio in a helpful and professional manner.
Indoors or out, we've got the equipment to cover the audio of
your film or video project.

IN-HOUSE AUDIO
FOR ADR & MUSIC
Using Sennheiser, Shure, Slate, Line 6, and Samson
microphones, we can record all of your ADR dialogue needs, as
well as vocals for your next musical endeavor. Connected
through an MBox Pro or Sound Devices MixPre 6 pre-amp into
our Pro Tools fortified computer, you can lay down vocal tracks
like a professional.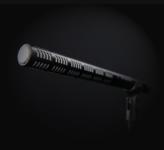 POST-PRODUCTION
We offer audio cleaning of film and video tracks using the top notch cleaning tools listed below:
The industry standard in audio repair and
cleaning. It's used in the finest Hollywood
production houses for unparalleled cleaning
results.

To create, mix, and edit audio for film and video,
Audition is a powerful workstation. This
comprehensive tool-set delivers a polished mix
with pristine sound.
For sweetening the mix, Pro Tools is a beast.
From built-in surround sound, to the limitless
available plug-ins, this software is built for the
creative mind. If you dream it, Pro Tools can do it.


SOUND REINFORCEMENT
We also offer front of house sound for small to medium sized rooms.
$100/hr + mileage. (3 hour minimum.)
Contact:
AudioScription@gmail.com
Monmouth, ME
(207) 212-8778